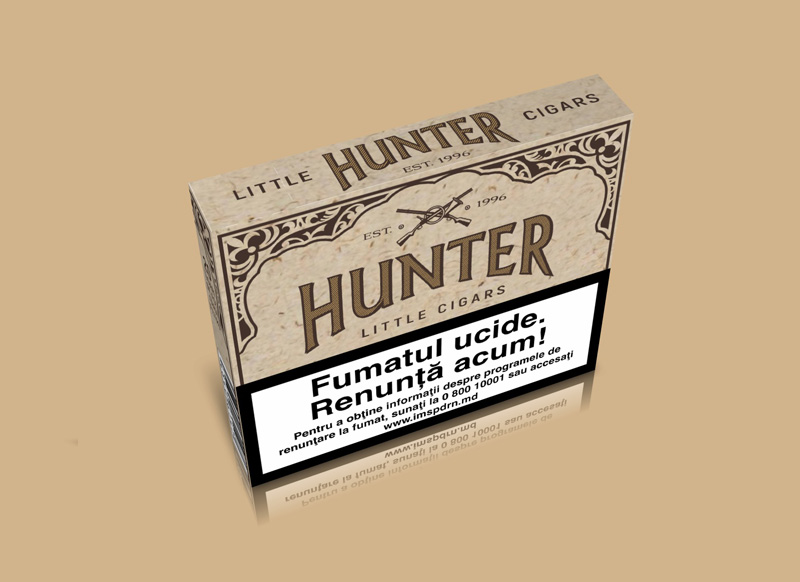 The quantity of harmful substances in cigarillos:
Resins:-11,6 mg/cig.
Nicotine:-1,45 mg/cig.
СО:- 11,2 mg/cig.
Non-filter cigarillos HUNTER are presented in a classic-style pack of 20 machine-made cigarillos.
The design of the pack is discreet, but memorable. It has a Wild West cowboy style.
They are made of high quality tobaccos from Indonesia and Brazil. The filling is wrapped in a special paper from brown homogenized tobacco.
These cigarillos are powerful and strong. The taste of cigarillos is complex, but at the same time interesting, with nut and wood flavor. They have a rich colorful taste and an original aroma that remains forever in the smoker's memory. Cigarillos may seem too strong for fresh smokers, but more experienced smokers will appreciate its rich taste.
The demand for these cigarillos is gradually increasing. Smokers have already appreciated the advantages and value of this brand.
Cigarillos Hunter are made for experienced smokers.