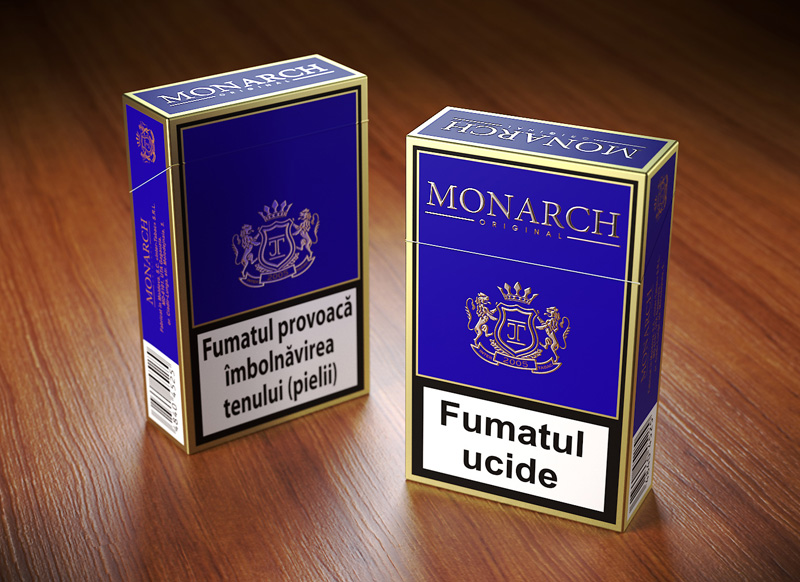 Security Parameters:
Resins: — 8,0 mg/cigarette.
Nicotine: — 0,8 mg/cigarette.
СО: — 8,5 mg/cigarette.
MONARCH filtered cigarettes – the name speaks for itself! The blend for this kind of cigarettes refers to Oriental Blend, is made of oriental and semioriental aromatic tobacco. This blend gives the cigarettes a rich spicy taste. This brand will have a serious impact on the entire range of this valuable branch presented on the market, because these cigarettes combine modern design, classical taste for true tobacco lovers and democratic price available for regular consumers.