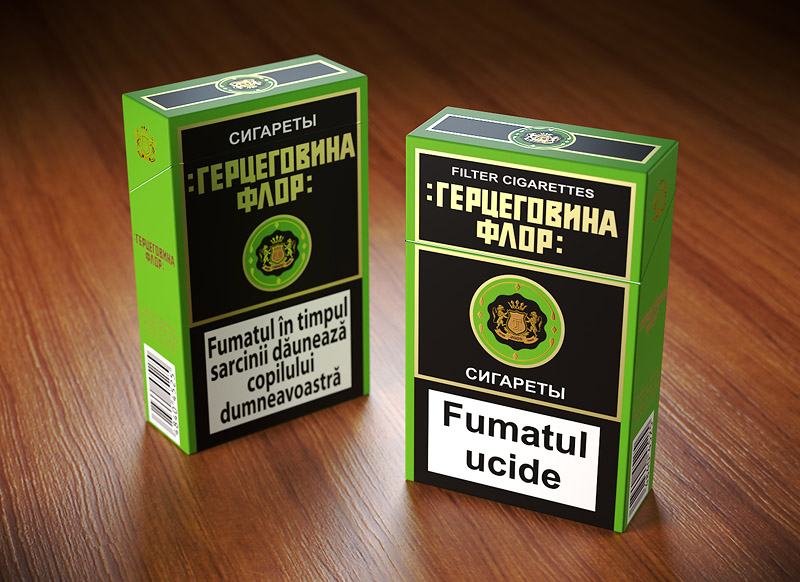 Security Parameters:
Resins: — 10 mg/cigarette.
Nicotine: — 1,0 mg/cigarette.
СО: — 10 mg/cigarette.
Herzegovina Flor cigarettes – many people know about this brand of cigarettes, even non-smokers. This is due to the fact that the second name of Herzegovina Flor is "Stalin's cigarettes. This is the type of tobacco articles which the Soviet ruler preferred smoking all his life. This was the best possible advertising for this brand of cigarettes. These cigarettes are made mainly of Balkan origin – Oriental- raw material. For year of activity, "Inter-Tabac" Ltd has managed to recover the original blend, which Herzegovina Flor cigarettes of those times used to be made of. The blend classical recipe and the careful selection of tobacco of different types of grown tobacco plants gives these cigarettes a rich balanced taste and delicate flavor. For their manufacture, the company buys Oriental tobacco grown on the Balkan Peninsula in Bosnia and Herzegovina.
These qualities place Herzegovina Flor cigarettes among leaders of tobacco industry.