Tyson Mentol – chewing tobacco mix.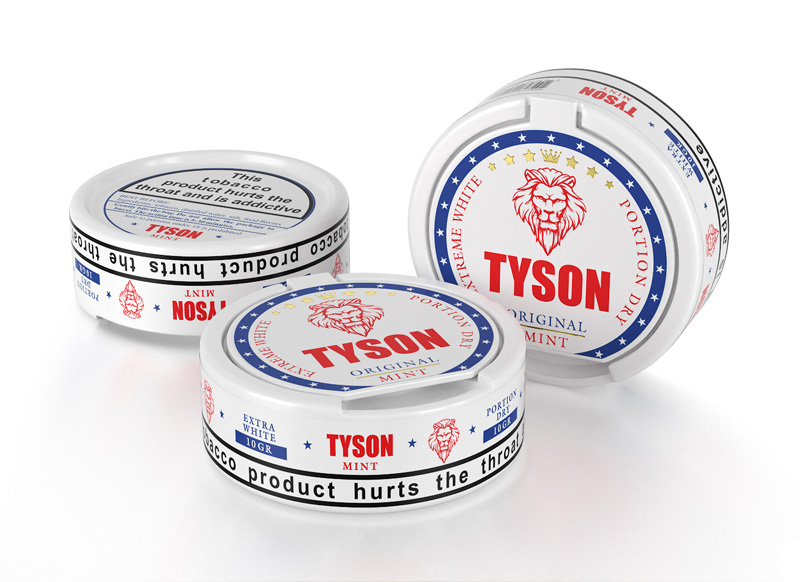 Parameters:
Composition: tobacco, water, salt, nicotine, natural fragrance.
Taste: Chewing tobacco mix with a pleasant and refreshing mint flavor and a touch of tobacco flavor
Strength: medium
Package: plastic box of 10 grams, 10-13 packages of up to 1 gram.
It is a crushed moistened tobacco, which is placed between the upper (less often – lower) lip and gum. The nicotine from tobacco enters the body. The tobacco chewing mix is packed in bags like tea bags of different weights up to 1 gram. Tobacco chewing mixture is a smokeless finely moistened tobacco, which includes natural food flavors from German leading manufacturers, salts and moisturizers.
Tyson Tobacco Chewing Mix is made of carefully selected tobacco and contains no harmful impurities. In the snus, their content is much lower than in other tobacco products. The salt contained in the chewing mix enhances the taste and plays the role of a preservative, increasing its expiration date. Moisture protects it from drying out.
This content gives the possibility to preserve the best qualities of the chewing mixture: light burning, classic mint flavor, tonic effect.